Jennifer L. Bietz, PA-C

Jennifer L. Bietz, PA-C
Family Medicine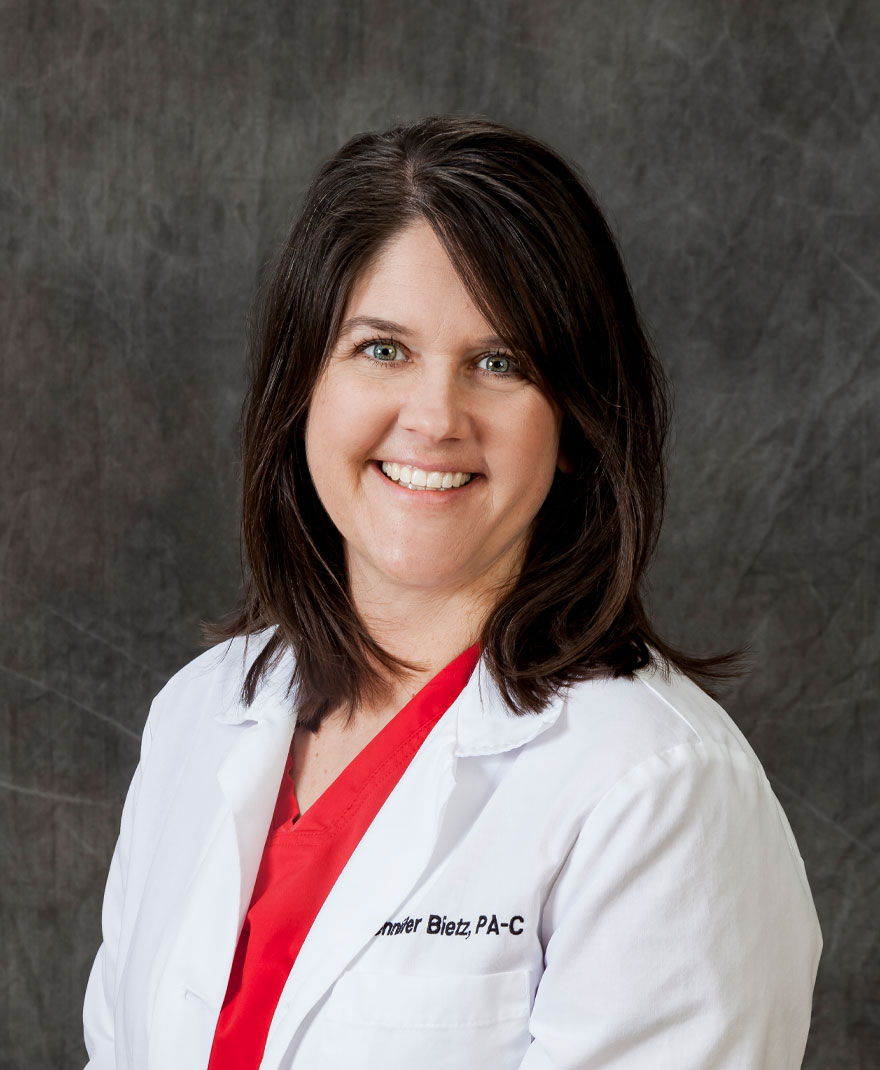 Jennifer Bietz is a physician assistant that focuses on family medicine. Jennifer's approach to medicine is to listen to the patient. When she visits with her patients she wants to hear in their own words what has been going on, then ask specific questions to quality and quantify their symptoms. By listening, she hopes to understand not only their current problems, but also grasp their fears, concerns, understanding, and take that into account to form a treatment plan. The basis for choosing this occupation was to help people, but it does extend a bit beyond that. She wants  to find out what is wrong with a patient or what ails them and come up with a plan to improve that problem. In her free time, Jennifer enjoys spending time with family and going to her kids' sporting events. She also likes to scrapbook, camp, read, and play "old lady" softball. To stay up-to-date on the changing medical field she reads medical journals, attends conferences, and takes skill-based classes, some of which are offered at our facility such as SIM classes.
Employed Since
2001
Specialties & Skills
DOT Physicals
Clinical Visits
Education
Bachelors of Science degree in Chemistry and Biology, USD Vermillion SD
Physician Assistant Studies Program USD, Vermillion SD
Certifications
BLS, ACLS, ATLS
Affiliations
AAPA, SDAPA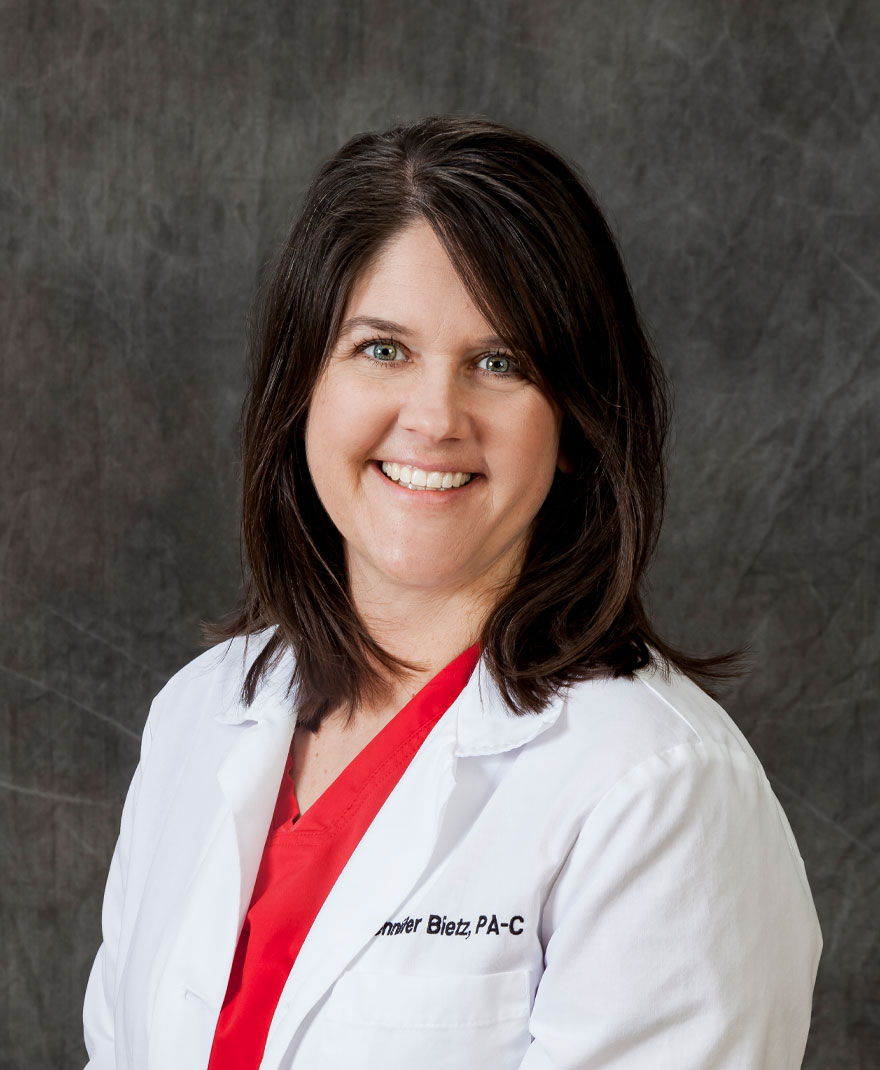 Make an Appointment
Our Online appointment process makes it easy for you to book for any one of our services.
Schedule an Appointment