Diagnostic Services

Diagnostic Services at DCMH
The Diagnostic Imaging Services Department offers a full line of modalities in addition to general x-ray, all of which are accredited by the American College of Radiology.
State-of-the-Art Imagery

Revolutionary Maxima CT machine offers advanced imaging to assist our patients in receiving great care.

Knowledgeable Staff

Radiology techs that are very knowledgeable in their field of work. They will be able to answer any questions you may have regarding your imaging.
---
Meet the Radiology Team
CT Scanning
Mammography
MRI
Nuclear Medicine
Vascular Testing
Echocardiogram
Bone Density Testing
X-ray
Cardiac Stress Testing
EKG
Holter Monitor Testing
The Team
All diagnostic imaging services require a physician's order. These are available on an outpatient basis, as well as in the inpatient and emergency room setting.
A team of dedicated diagnostic imaging technologists ensure patients receive care that's as high-touch as it is high-tech. These technologists greet each patient and perform all needed preparation, as well as manage any necessary medications and monitoring – a process proven to improve patient safety and efficiency, along with overall experience.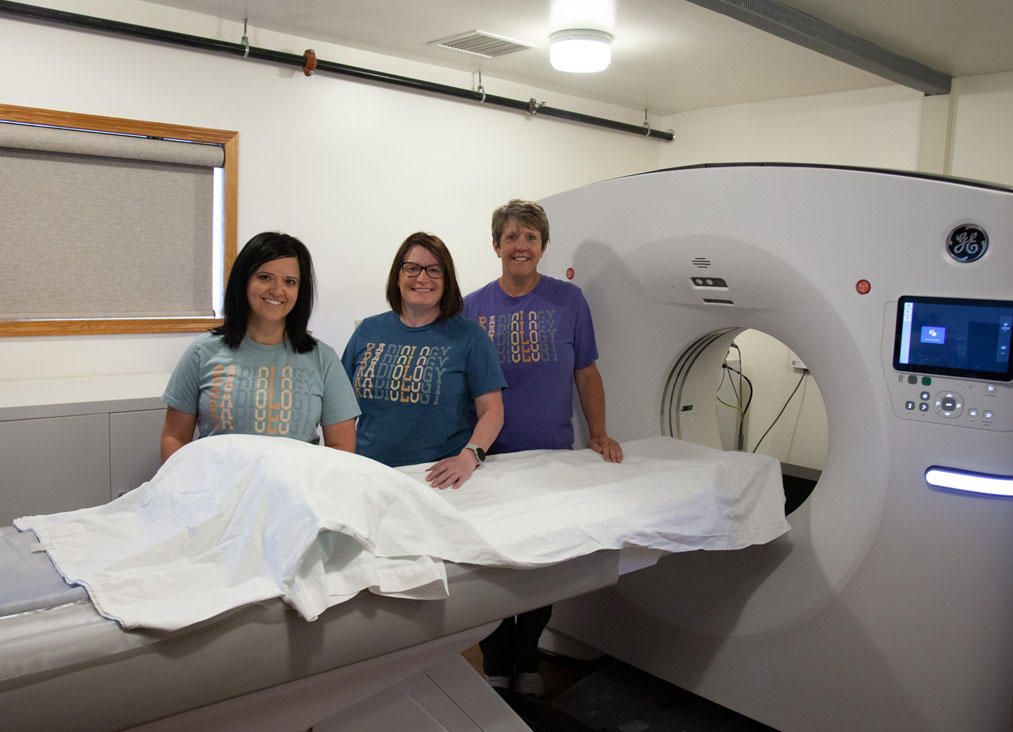 Make an Appointment
Our Online appointment process makes it easy for you to book for any one of our services.
Schedule an Appointment